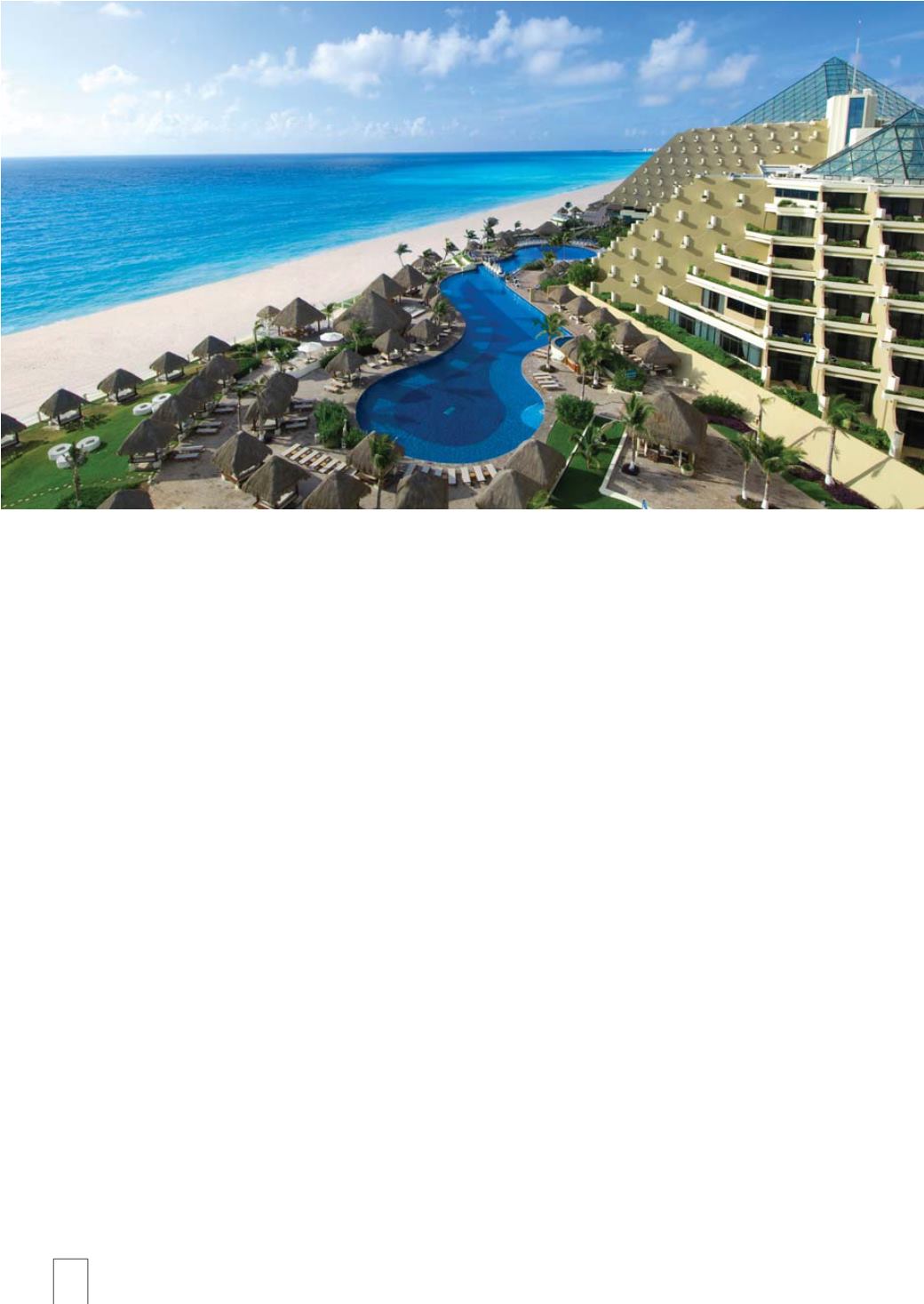 ts tropical climate, dazzling landscapes,
exquisite cuisine and rich history that
reflects in its alluring array of traditions
make of Mexico a perfect destination that
caters to all kinds of travellers. Whether
you are looking for a romantic getaway, a
trip down to history lane from the Spanish
colonisation to the Mayan and Aztec
civilisations, a retreat to delight your palate
or simply a relaxing holiday to unwind
from a hectic schedule, Mexico offers it all.
Amongst a wide choice of destinations is
Playa del Carmen, a small fishing village
that has now evolved into a flourishing
oasis by the sea offering all sorts of
activities from scuba diving to golf as well
as a vast selection of restaurants, bars and
Discover Mexico with Paradisus Resorts ...the pure freedom to just be.
A stunning private bay provides the backdrop for
Paradisus Playa del Carmen, a gem amongst the Riviera
Maya resorts made up by two different properties:
Paradisus Playa del Carmen La Esmeralda, a resort
designed for families, and Paradisus Playa del Carmen La
Perla, an adults only resort. Both properties deliver the
perfect Playa del Carmen holiday for those in search of
discreetly attentive personalised service and exclusivity
blended with exceptional dining experiences offering
plenty of choices to satisfy and delight even the most
demanding gourmet lovers; this includes a fine dining
restaurant by six Michelin Star Chef Martín Berasategui.
Paradisus Playa del Carmen also boasts an splendid YHI
Spa, in which you can indulge your senses and balance
body and soul, and a great choice of life enriching
activities to be practised within the resort.
Spectacular beachfront location, Paradisus Cancún
Paradisus Playa del Carmen
A unique lush all inclusive experience