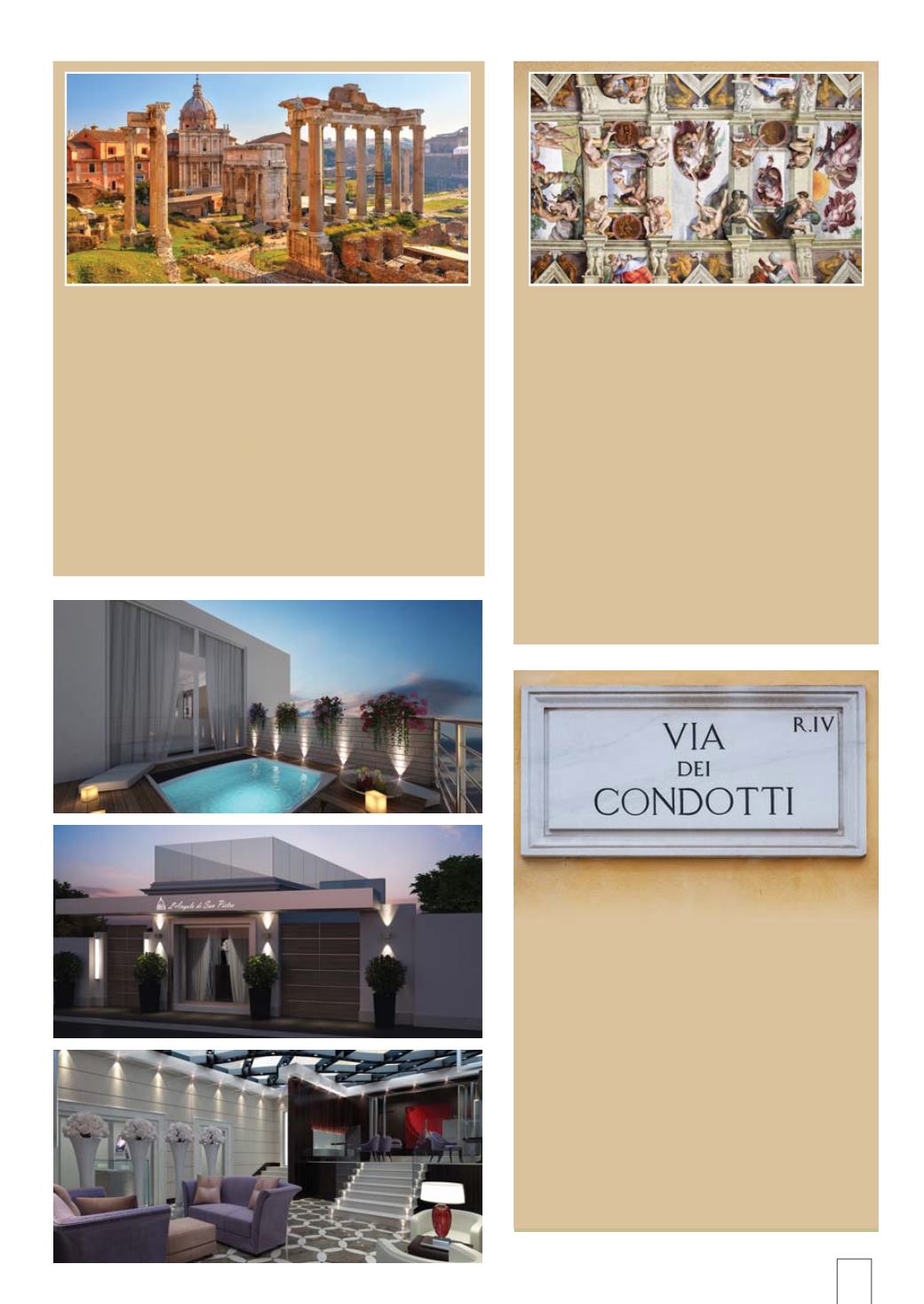 The modern treasures of Rome are to be
admired in the windows of the high fashion
shops that line three parallel streets between
the Spanish Steps and Via del Corso. The
spiritual home of brands like Bulgari, Ferre,
Battistoni and Salvatore Ferregamo sit side by
side with important international visitors like
Tiffany, Jimmy Choo and Louis Vuitton to name
but a few. Shop in style knowing that your
chauffeur will be at hand to return you safely to
the sanctuary of L'angolo di San Pietro.
Via Condotti, Via Borgognona & Via Frattina
The Vatican Museums are a series of buildings
and collections of rare magnificence and
include the partially open to the public
Apostolic Palace. Here there are inestimable
works of art collected or commissioned by
various pontiffs over 500 years of history, such
as the Sistine Chapel and the Raphael Rooms
as well as other important Renaissance
masterpieces by artists such as Caravaggio,
Tiziano, Leonardo da Vinci and Giotto.
and other treasures of the Vatican City
Vlad G / Shutterstock.com
It is possible to see the fabric of an ancient city amid the
preserved and restored Roman ruins of buildings like
the Colosseum and the Pantheon as well as the open
spaces of the Forum, but Rome delivers a much wider
spectacle, for as you stroll up her streets and hills you
can admire a myriad of buildings, most in use that have
been modified and embellished over two millenia.
The building blocks for the"Eternal"City