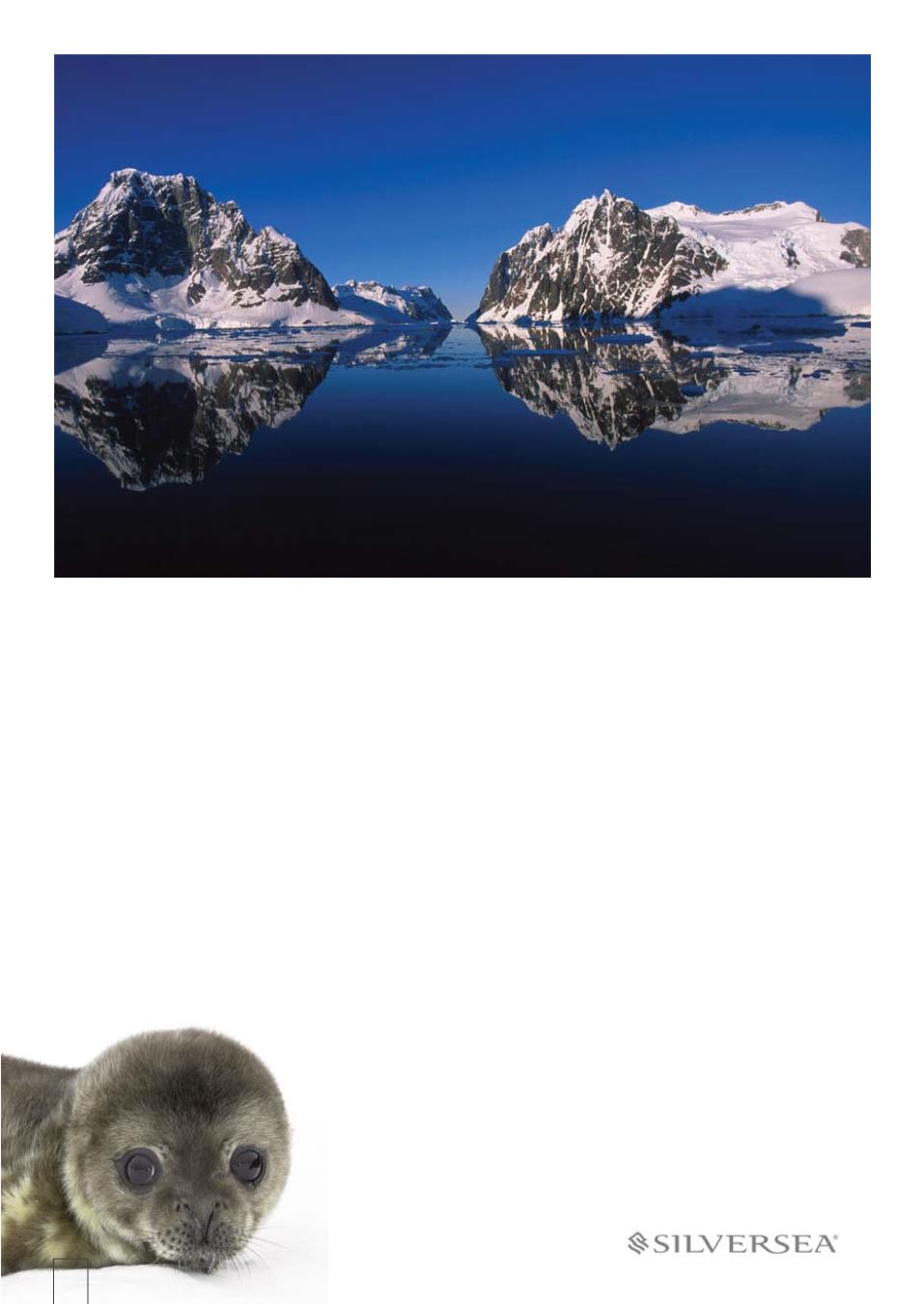 xperience Antarctica with an expedition
cruise and discover a wilderness of
glistening white as far as the eye can see.
Natural ice sculptures like enormous works of
avant-garde art. A place unlike anywhere else on
earth where unique nature and wildlife species
exist and in fact thrive despite the harsh climate.
Designed for cruising the world's most remote
destinations, the purpose-built expedition ship,
can venture into Antarctica – the
modern explorer's final frontier. Silversea
expedition itineraries allow for the ultimate in
moment-to-moment flexibility. Stay longer at
sites of interest or make slight detours whenever
on complimentary daily zodiac excursions. The
spirit of adventure and discovery is enhanced by a
superb team of expert naturalists and supported
onboard with specialist lectures throughout the
A voyage to Antarctica aboard
an all-inclusive tour de force that will appeal to
modern day adventurers with an appetite for
luxury in the wilderness. All suites have an
ocean-view and benefit from butler service.
Even the in-suite bar and refrigerator is stocked
to a particular guest's preference. Open-seating
dining is accompanied with gourmet selections
by Relais & Châteaux and complimentary
champagne, wines and spirits are served
throughout the ship. However, in deference to
the style of cruise, there are no formal evenings
and attire is always informal. Furthermore,
suitable equipment for Antarctic exploration is
backpacks and metal water bottles.
Antarctic expedition cruising with