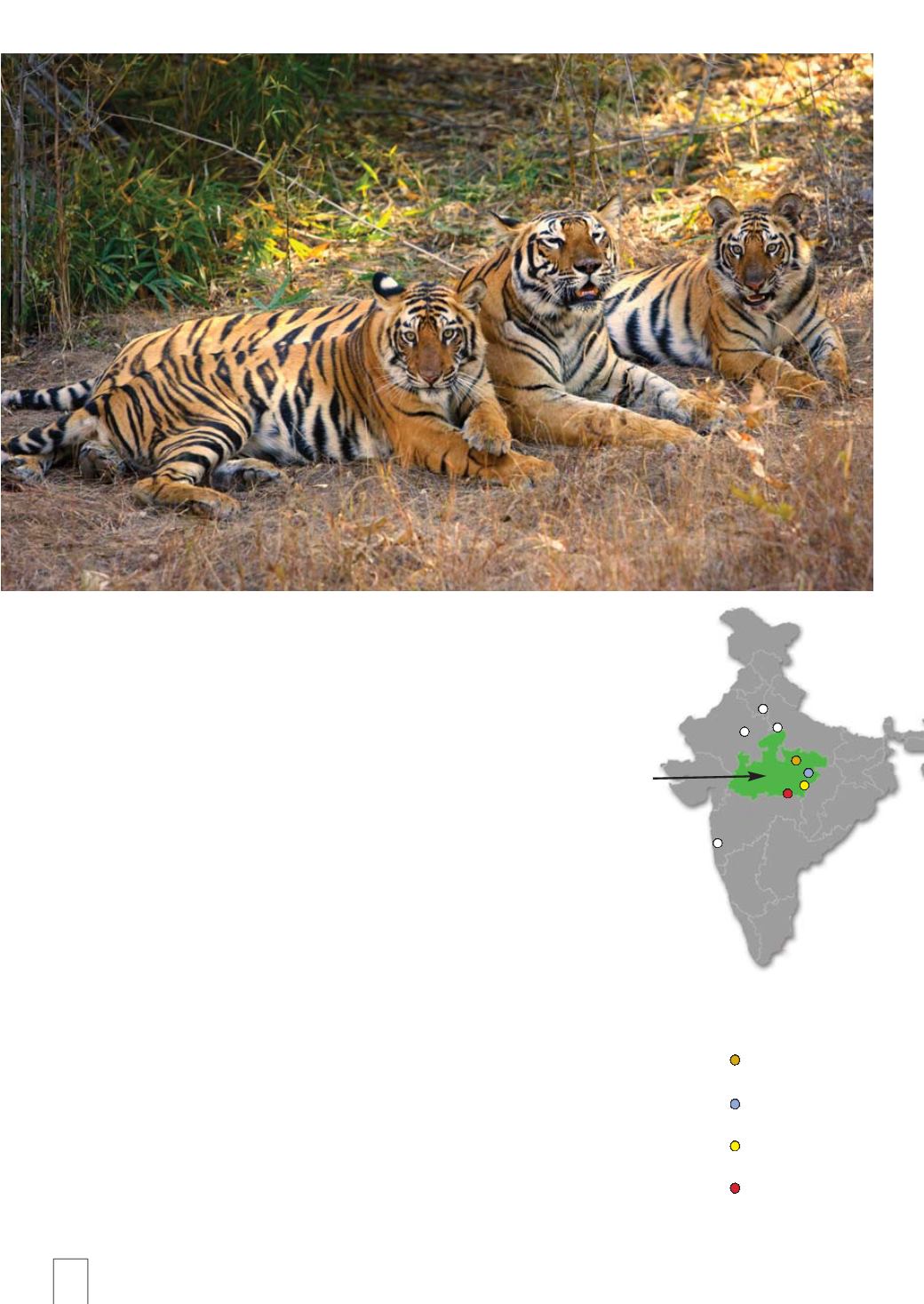 reaking new ground in India, a
joint venture between Taj Hotels,
Resorts and Palaces and safari
specialists, &Beyond, offers India's first
and only wildlife circuit.
&Beyond's collaboration with Taj Hotels
rests on decades of expertise in
operating luxury jungle safari lodges
both in Africa and worldwide, offering
unique wildlife experiences, coupled
with legendary service in hospitality.
The first lodge in this circuit, Mahua
Kothi, opened for guests in 2006; after
which 3 more lodges were added to the
portfolio, Baghvan - Pench National
Park, Pashan Garh - Panna National Park
and last was, Banjaar Tola - Kanha
National Park completing the tiger
The four jungle lodges in India's central
state of Madhya Pradesh, are renowned
adventures and extraordinary local
culinary experiences. As food is an
integral part of Indian culture, it is a
major draw card attracting visitors to
the country. At all lodges, local chefs
celebrate the vast regional flavours of
the central state in interactive kitchens
where guests can participate and learn
interpretive game drives.
India's finest jungle and safari lodges.
Bandhavgarh National Park