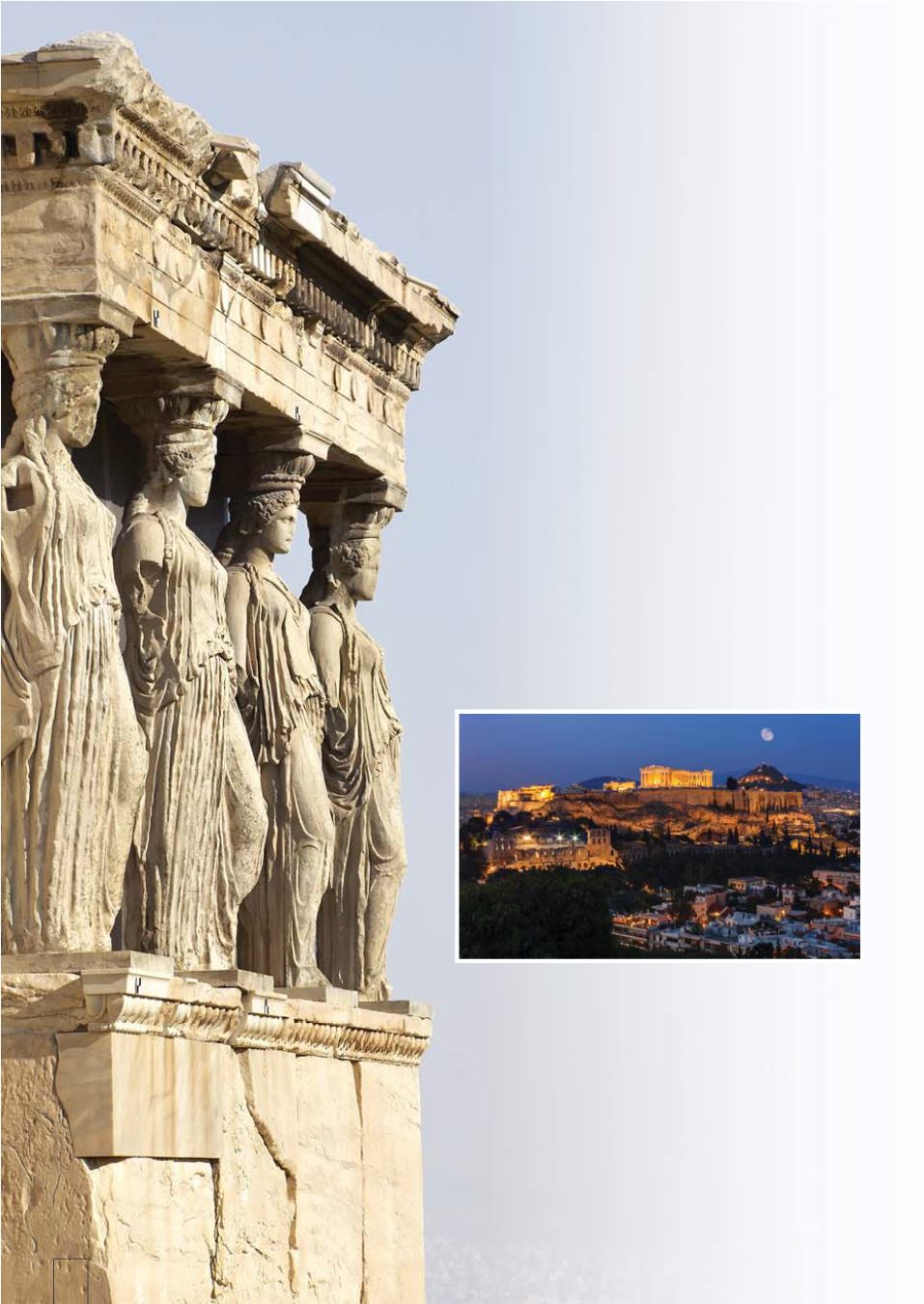 The re-invention of Athens.
t may come as a bit of a surprise to learn that for many
years Athens languished as little more than a
provincial village, a relatively humble place albeit with
some quite astonishing classical ruins that spoke of
a grander past, which had faded completely by the
time of the Ottoman Empire in Greece (1450's to 1821).
This all changed in the 1830's when it was chosen to serve
as the national capital of the modern Greek State. Grand
boulevards, open parks and Neoclassical residences were
built and by the turn of the 20th century, Athens was once
again a cultured metropolis. Massive expansion after World
War II led to unsympathetic redevelopment, but this was
radically corrected in preparation for the 2004 Olympics. Today,
a series of pedestrianised zones link all the major archeological
sites making Athens a definite "must see" for culture buffs. The
districts at the foot of the Acropolis, Anafiotika, Plaka, Monastiraki
and Thissio are also home to many wonderful Neoclassical
buildings, trendy and traditional cafes and shops, narrow
winding streets, all sharing incredible views of the Acropolis.
To many the draw to any city is the richness of its social
scene and in this respect Athens will not disappoint. There
are more theatres and music halls than any other
European capital. It also has a vibrant nightlife that really
gears up when most other cities are turning off the lights!
Greeks are famous for their socialising, and whilst this is less
evident at the height of the summer heat, (as people
relocate to the coast), a visit to the city from early autumn
through to late spring will find Athens at its prime, with
ambient temperatures, clear skies and a buzz in the streets.
Left: The Erechtheion at the Acropolis (pictured above)