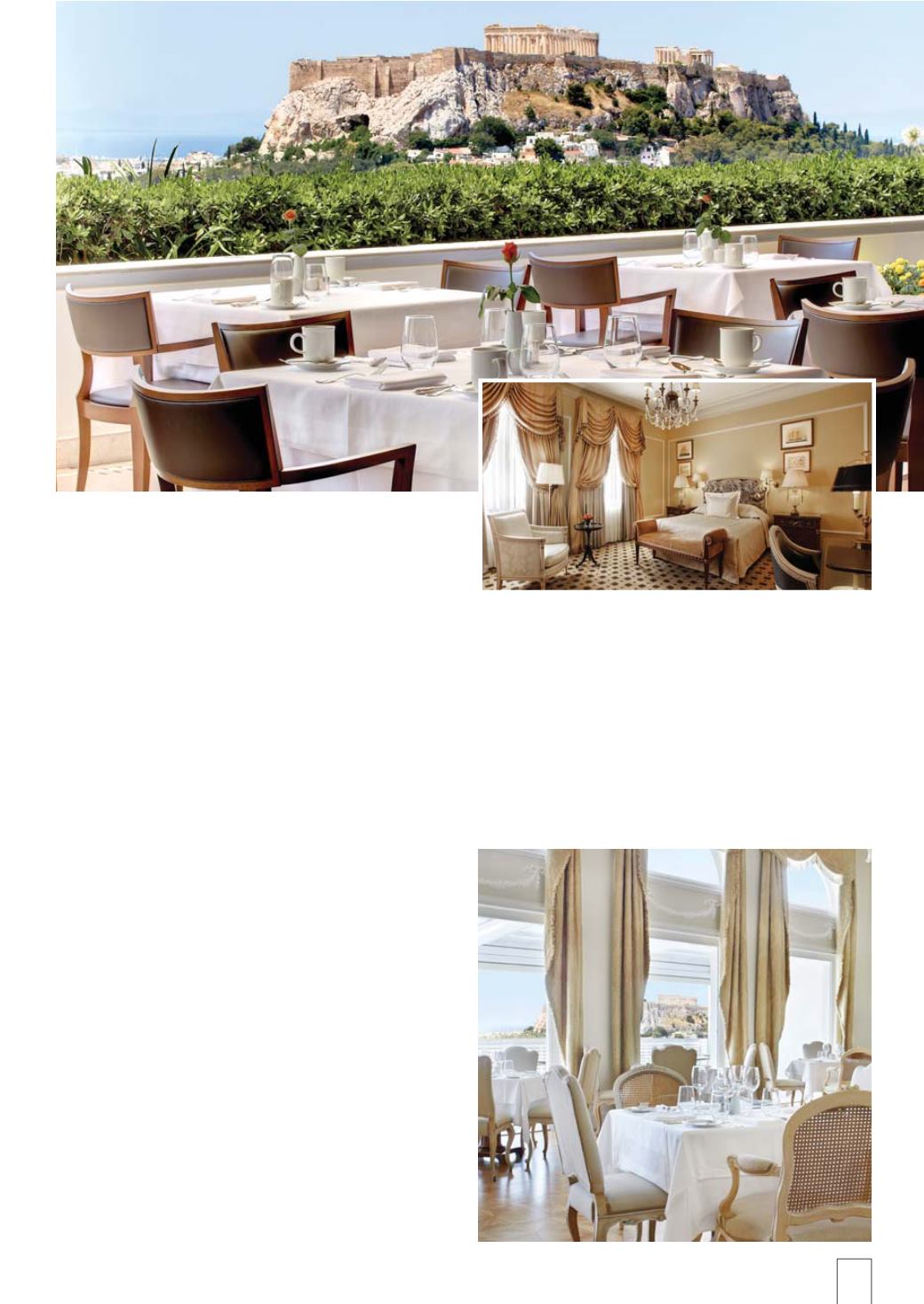 ocated right in the heart of Athens as well as
within walking distance of exclusive shopping
areas and museums, the Hotel Grande Bretagne
enjoys the ideal location in the city centre. This eight
story 19th-century building exudes wealth and
refinement from the first impression while it has been
repeatedly awarded by significant international
With meticulous attention to detail, the 320 rooms and
suites marry charming old-world elegance with state-of-
the-art facilities whereas the 61 suites enjoy additional
benefits including personalised Butler Service.
Guests can indulge themselves within the GB Spa and
experience the utmost dining service within the GB Roof
Garden, the Winter Garden, the Alexander's Bar or the
Alexander's Cigar Lounge.
A Luxury Collection Hotel, Athens
ituated in the centre of Athens since 1930, King
George, Athens represents the absolute essence
of a fascinating boutique hotel. With 102 rooms
& suites and incomparable views of the Parthenon, it
also encapsulates the unique experience of a Penthouse
Suite with private outdoor pool.
Located on the 7th floor, the Tudor Hall Restaurant &
Lounge features a unique neo-classical décor, unrivaled
views of the Acropolis, Modern Greek cuisine and
The inviting environment of the King George finds its best
expression in the outstanding and personalised service.
A Luxury Collection Hotel, Athens