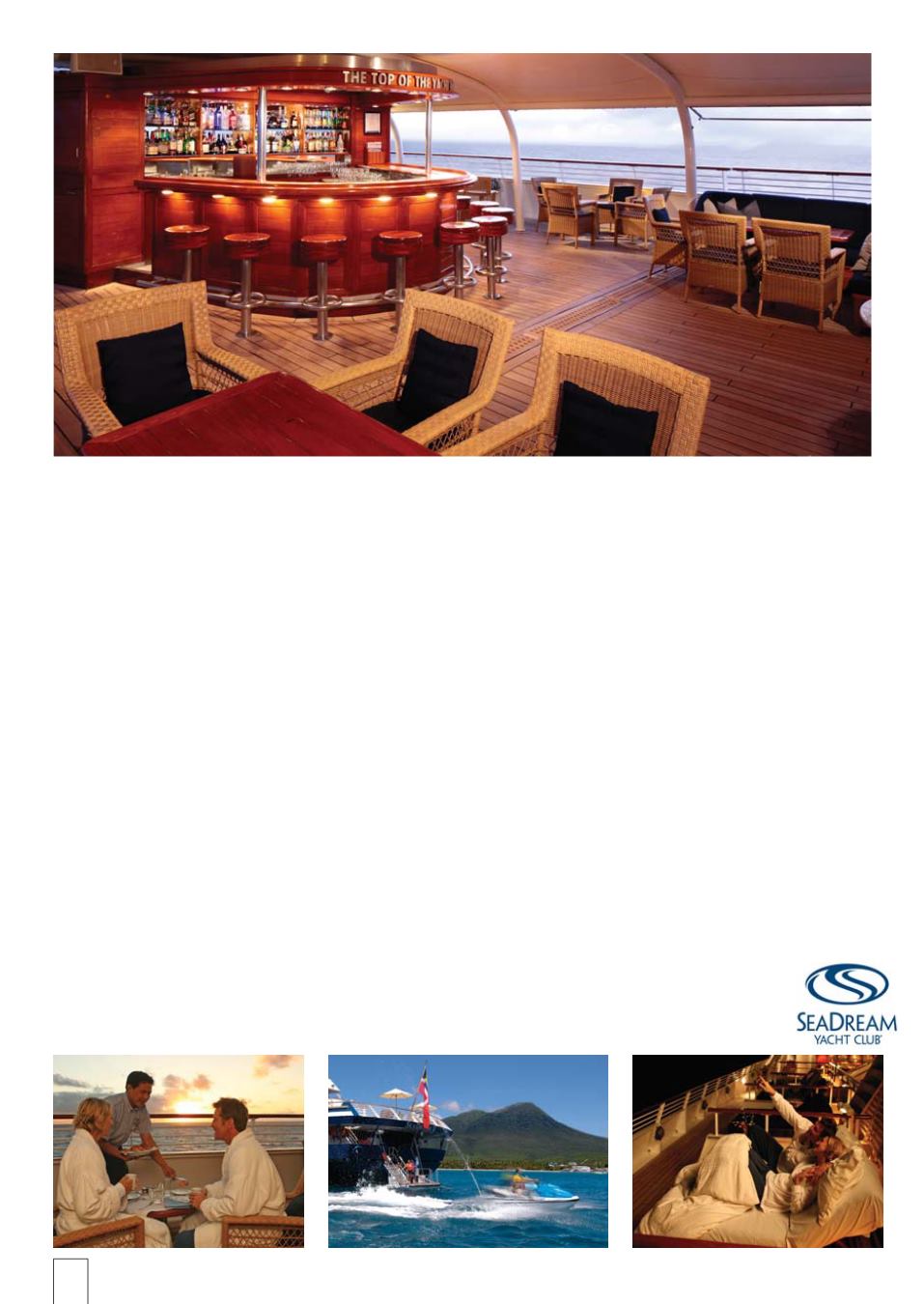 sia, an exotic mix of cultures, languages and food,
is a seafarer's dream. With marine access to
virtually every country in the region, there can be
no better way to explore the world's largest and most
It is a region of the world where you will find a little bit of
everything: the flurry of trading in busy commercial
settings sitting cozily beside the serenity of temple life;
the gentle buzz of the rainforest within touching
distance of lazy, white sandy beaches.
From October 2013 through April 2014, SeaDream II will
explore newground as she journeys across Asia on a series
of 18 unique voyages from her starting and finishing
points in the Mediterranean all the way down to Cairns in
Australia. En-route SeaDream II will visit destinations as
diverse as the buzzing cities of Singapore, Bangkok and
Hong Kong as well as dropping anchor in idyllic places,
only possible with smaller vessels, in search of remote
white sand beaches and off the beaten track destinations.
SeaDream Yacht Club is different from big ship cruising,
where casual comfort and refined elegance are central
to the whole experience. With only 112 passengers being
pampered by an award-winning crew of 95, the level of
attention and service paid to each guest makes yachting
aboard SeaDream II feel as if you are on your own private
yacht. Indeed, one can be as active or as relaxed as one
wishes and take in the ultimate in luxury, privacy and
Call now for the latest prices and availability.
The wonder and charm of Exotic Asia on board Seadream II.
"It's yachting, not cruising"