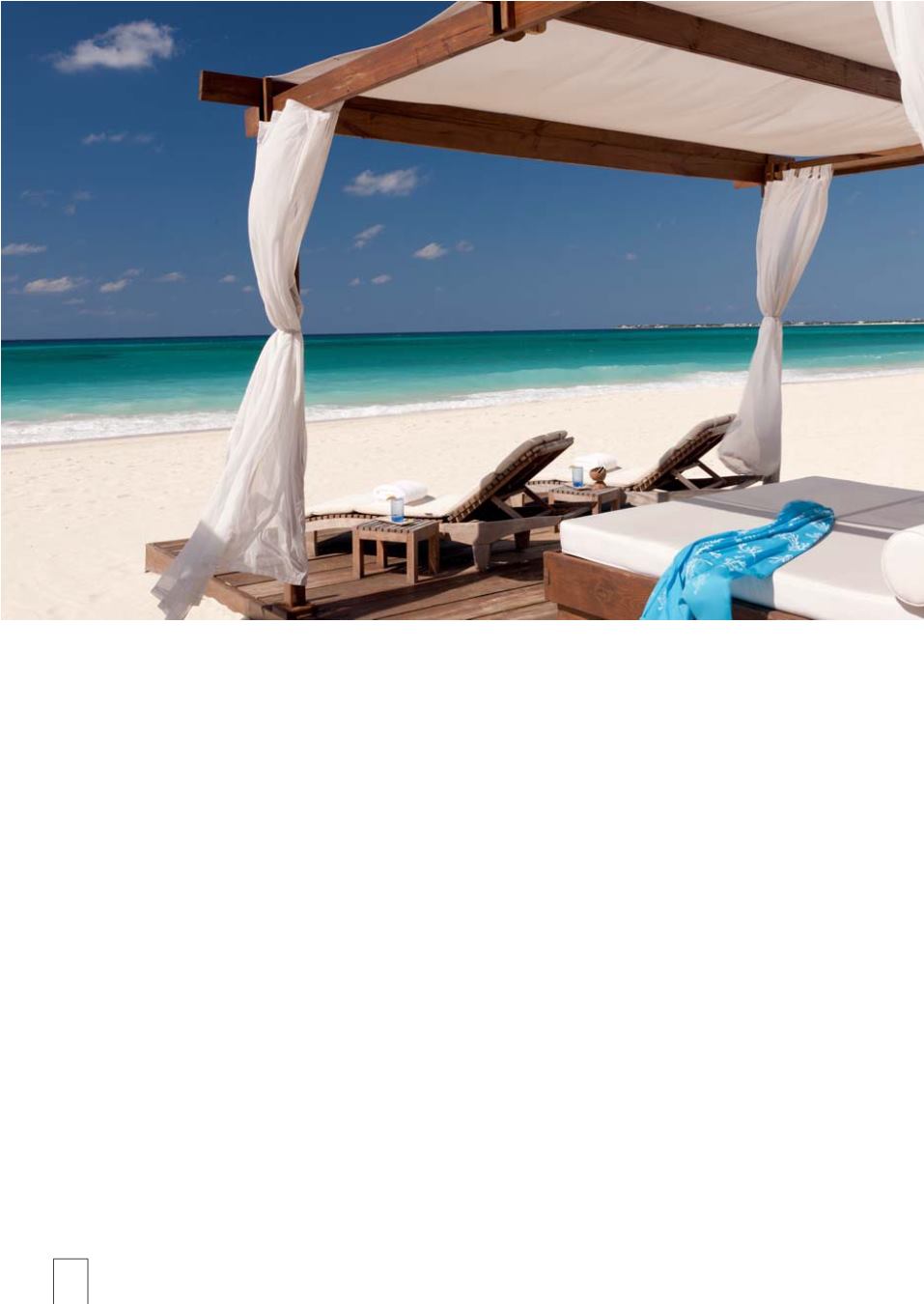 An all-exclusive experience in the Cayman Islands.
hat is the best way to experience a
Caribbean island that has more species
than the Galapagos and the most
beautiful beaches on earth? A private villa fits the
bill for many visitors to the Cayman Islands.
With empty sun-drenched beaches on your
doorstep you can swim from dawn until dusk in
complete privacy, or explore the colourful reefs on
a little boat, moored on your own jetty.
The appeal of an all-inclusive resort soon fades
when you can take your pick from over 200 superb
restaurants, picnic on a deserted beach, banter
with the fishermen at the local market or relax
while your chef prepares an al fresco dinner.
In fact, there are no all-inclusive resorts on Grand
Cayman. Caymanians are one of the happiest,
friendliest nations on earth. There are no 'no-go'
areas, it is truly yours to explore.
Our villa lifestyle simply doesn't come better. From
bijou Nineteenth Century cottages shaded by
seagrape trees to palatial oceanfront houses, you
can live like a local. Barefoot luxury doesn't come
more gloriously barefoot or luxurious than this.
The magic isn't limited to Grand Cayman. Fly
across the Caribbean Sea in a 15-seat plane to
rugged Cayman Brac, or Little Cayman, a tiny coral
cay with spectacular snorkelling and diving. Its
population is outnumbered ten to one by the
island's endemic iguanas, and cerulean skies are